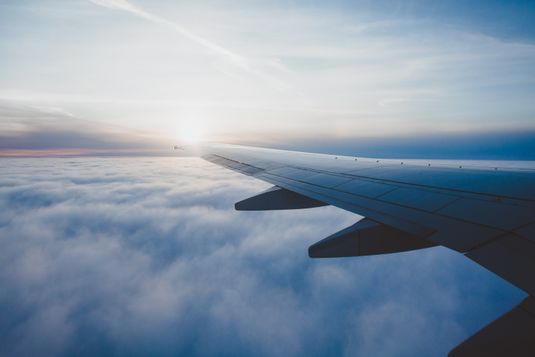 First of all; I'm not the best writer out there so I'll write these little texts on the side the pictures I think are cool. See it as a sort of those old photobooks where you paste picture in the book and write a text next to it.
16:40: We've lift-off from Stockholm and we're flying up north to Kiruna. For 2 minutes we were blind untill we rose above the clouds and were greeted by the sun hitting the very structured clouds. (which was totally not planned by picking the windowseat on the West side of the plane just to get this shot ahumm)
My eyes fell straight on this airplane taxi, the bright yellow colors popping as the bright light from the arrivals hall hit the metal plating of the car.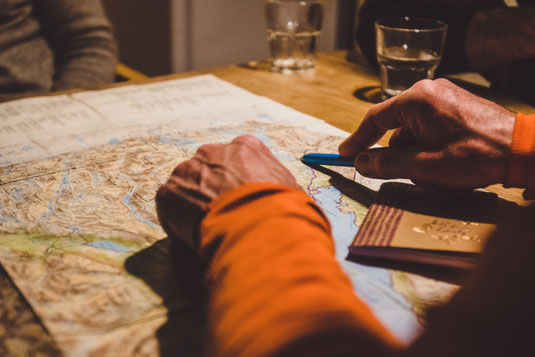 Our guide Jeffrey Oonk briefing us where we are going this week and what we can expect.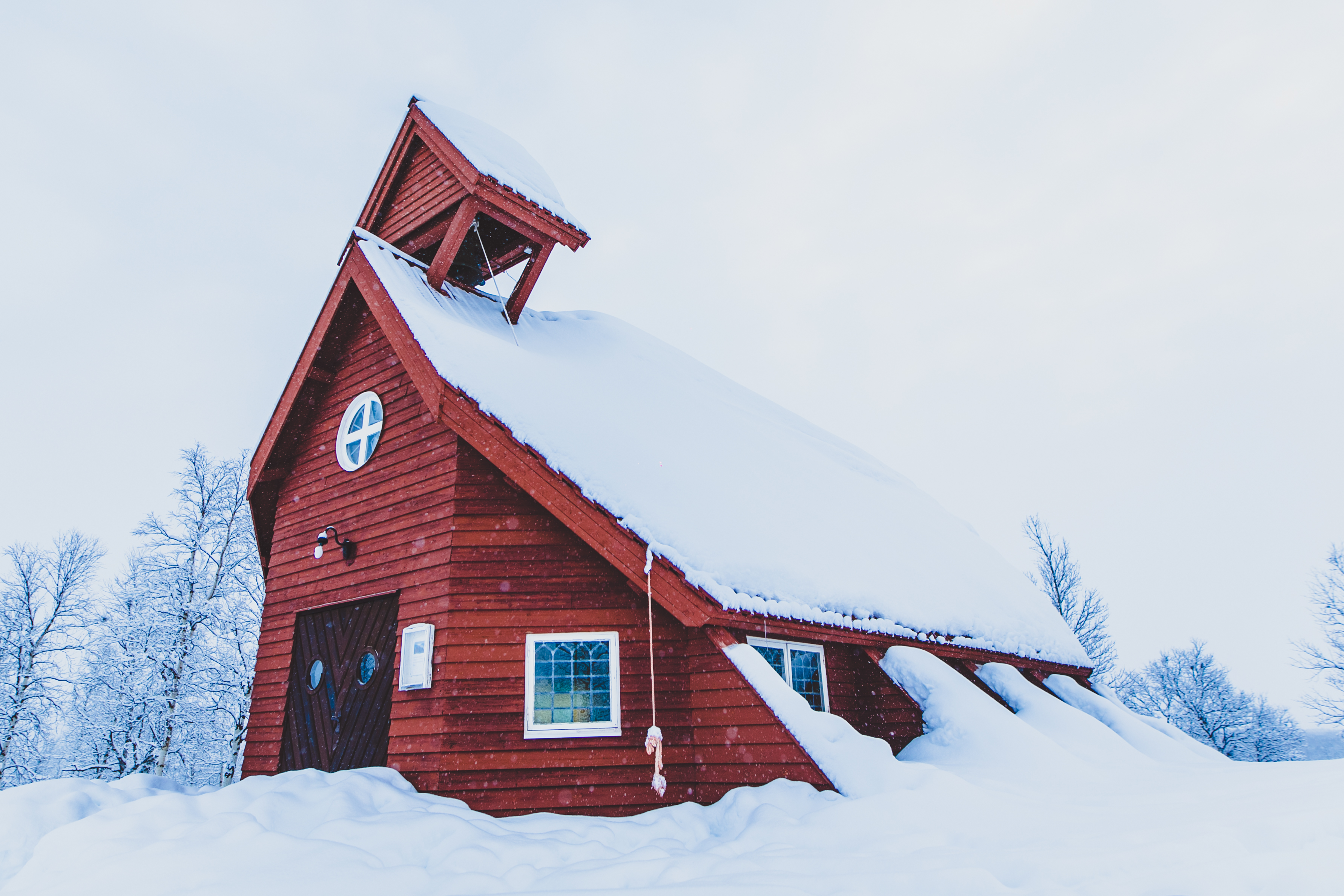 When we walked out the narrow passage where we couldn't see 10 meters in front of us the skies cleared up very slowly and when we were about to reach the hut the golden light reflected in the blown up snow creating this beautiful silver glow.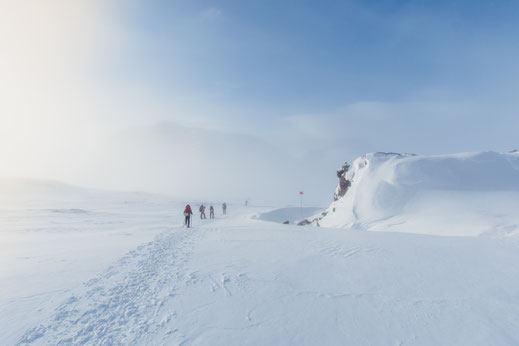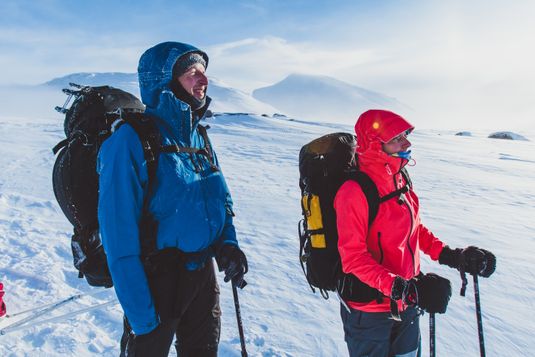 Erwin and Mirjam taking in the beautiful as we were only 100 meters away from the hut.
On the third day we got woken up by those beautiful sledding dogs. Which wasn't a total problem as the sun was shining and hitting the mountaintops in the background. As we ate our breakfast (which was cruesli everyday), the dogs sled away next to our window.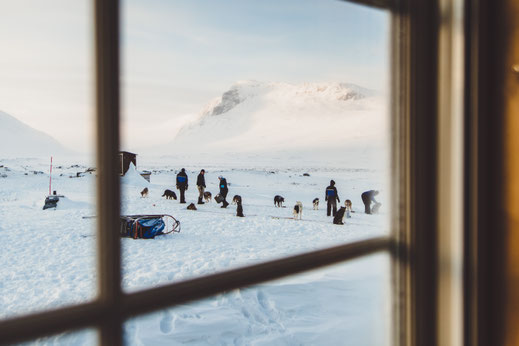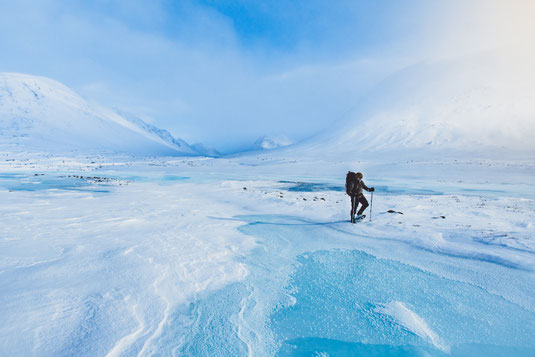 Mark walking over the beautiful blue lake which was a bit too scary to pass for a few of us.
Afterwards it was only a 2km hike untill the hut, instead of full on sun we were hit by a enormous snowstorm but we were greated by the hut warden with warm drinks and the hut itself was warmed by the lovely Swiss-German people there!