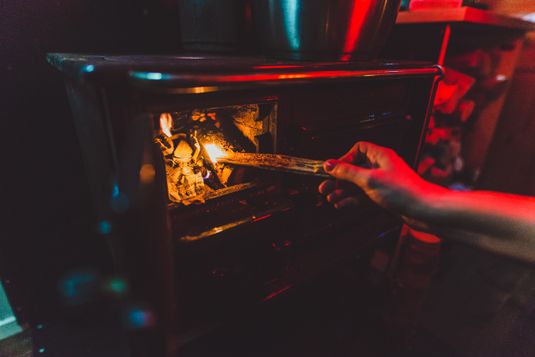 As we were blowing out tiny clouds of vaporized breath came out of our mounts we knew we had to light the stoves again.
As I told you this was our breakfast everyday; "vroege vogels", "vreemde vogels XL" sounded ever so familiar after the 3th day.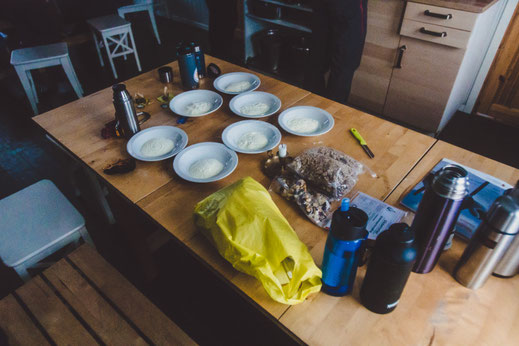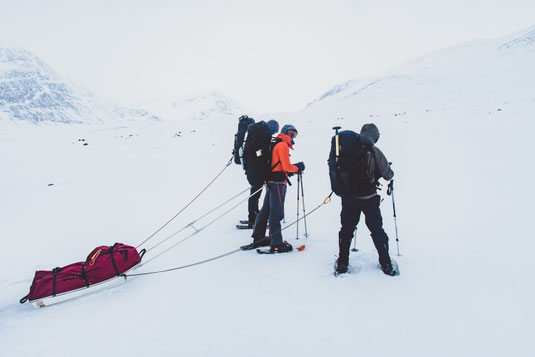 As we were about to enter complete whiteout conditions and kneedeep pow AND had to climb a steep hill for 2k's we added 2 leashes to the pulka to make the load a bit easier to pull (which was mostly food and my camera gear... sorry guys)
As you are walking these condition you enter some kind of mental state where your minds wander off to where ever it wants and your body enters auto pilot.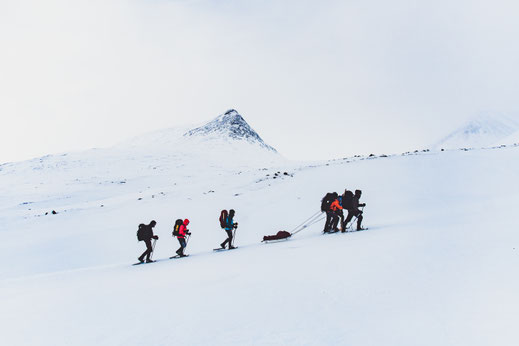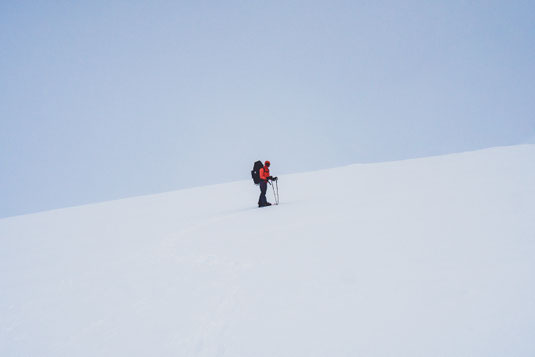 Jeffry standing there in pure unbelievable solitude.
Entering the valley of Nallo where sheer wind just was blasting through.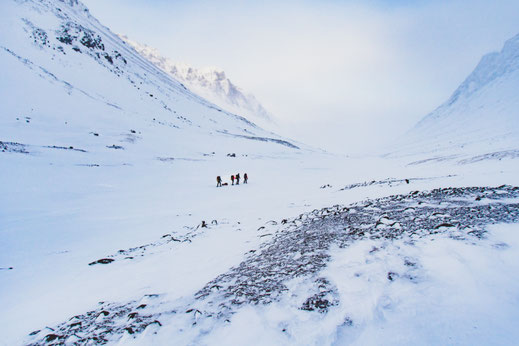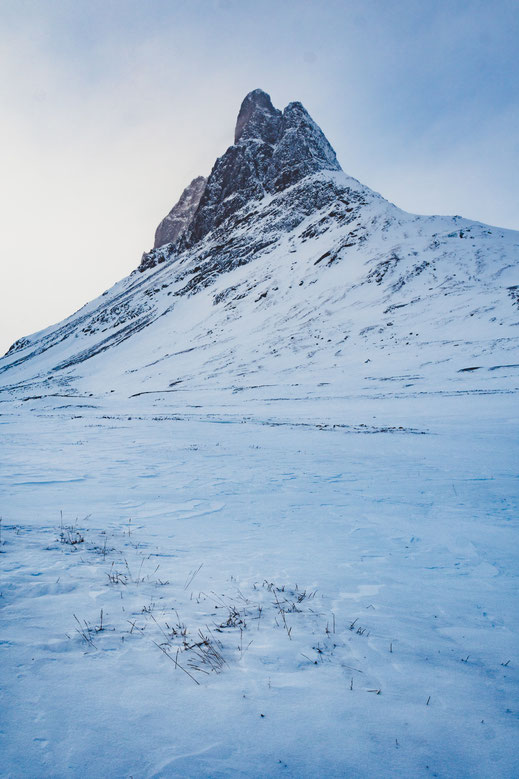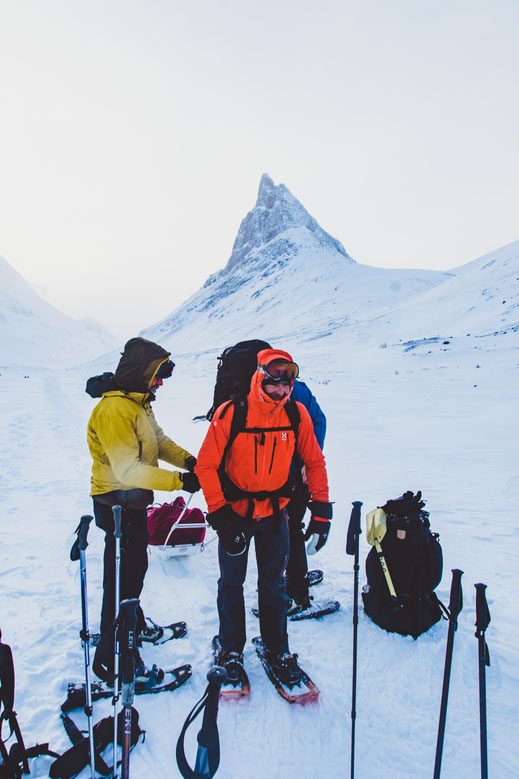 Nallo just standing there in the blue hour as the immovable beauty it is.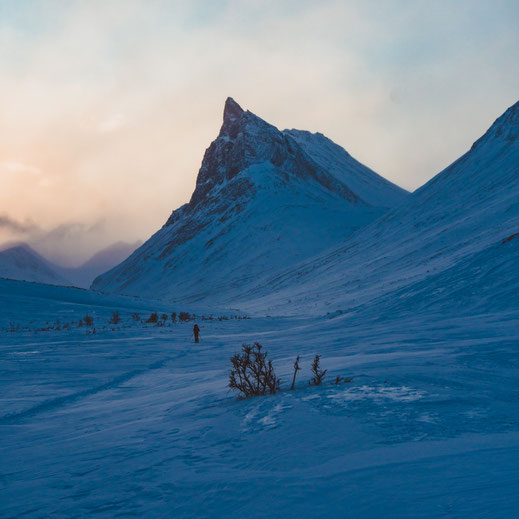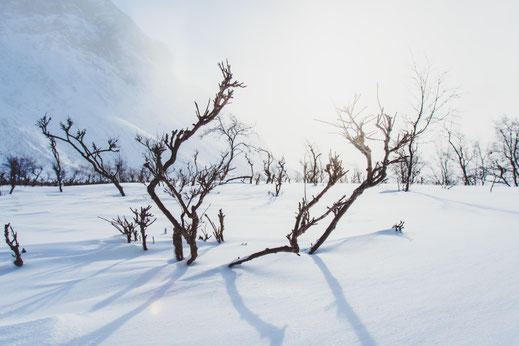 Beautiful silver glow shining through the very thin mist on our way from Vistas to Alesjaure.
The only knuckle we had to climb on our route, it was really icy but fortunately we had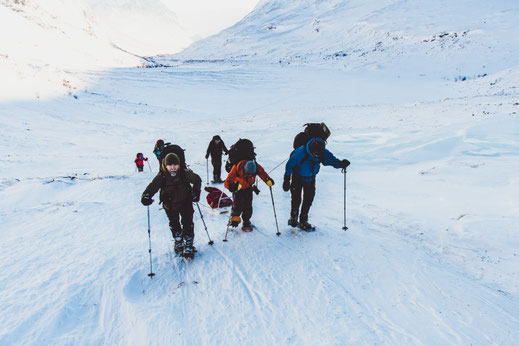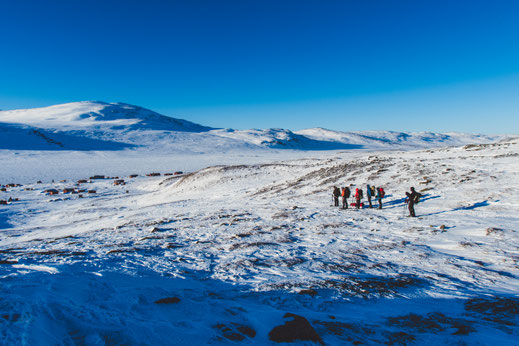 As we came over the knuckle we got straight blue skies and sunbeams in our face and as we walked through the short valley we got small hints of this Sami village.
The sun set and pink/peachy tones colored the skies. Afterwards we ate and had a wonderful night of sleep.