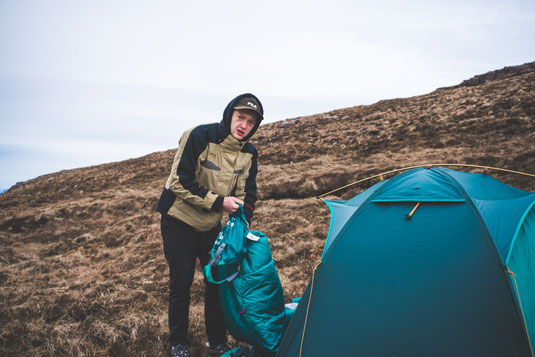 After we packed up our stuff we headed down and straight enroute to An Teallach after this cloudy windy morning.
The first glimpses of An Teallach...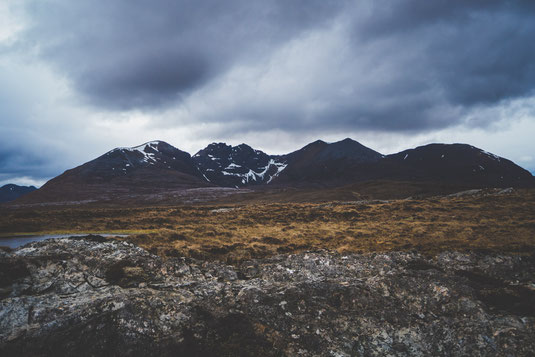 When reached over the forthlying hill we chose not to walk over the ridge as it was a 22km round way and it was already 15:30 with a forecast of heavy rain. We didn't wanted to be stuck on top in a rainstorm at night and instead drive further to the Isle Of Skye where we would find Old man of Storr.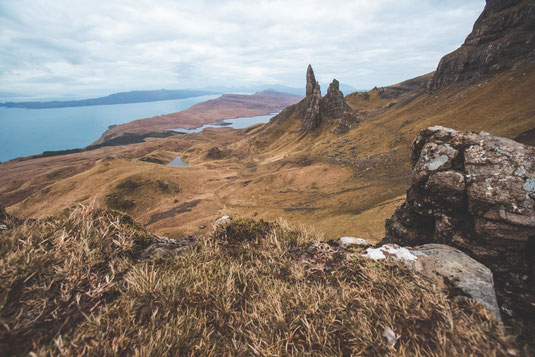 Whilst we were hungry and in search for a fish and chip restaurant we settled for a night in the car as we awaited sunrise (which) never came and decided to climb the Oldman at 3:30 in the morning.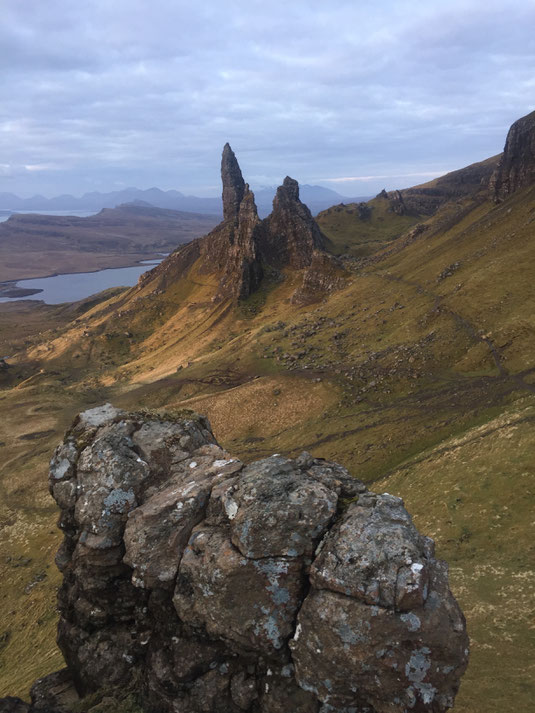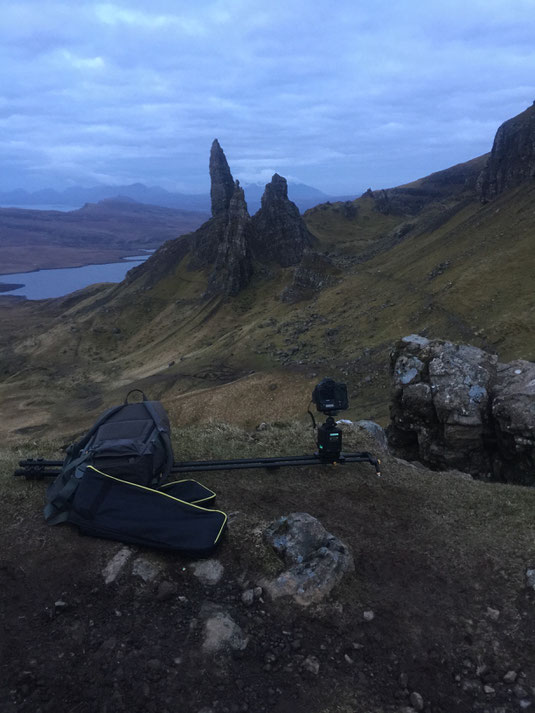 Probably one of the more sketchy spots I put my slider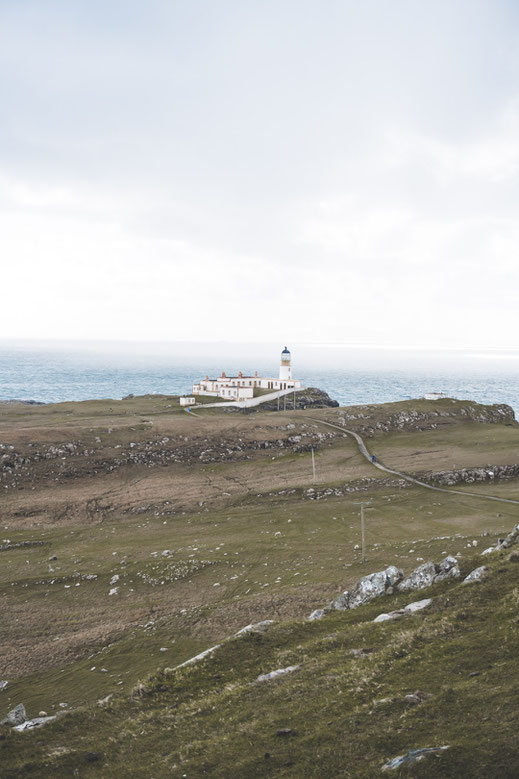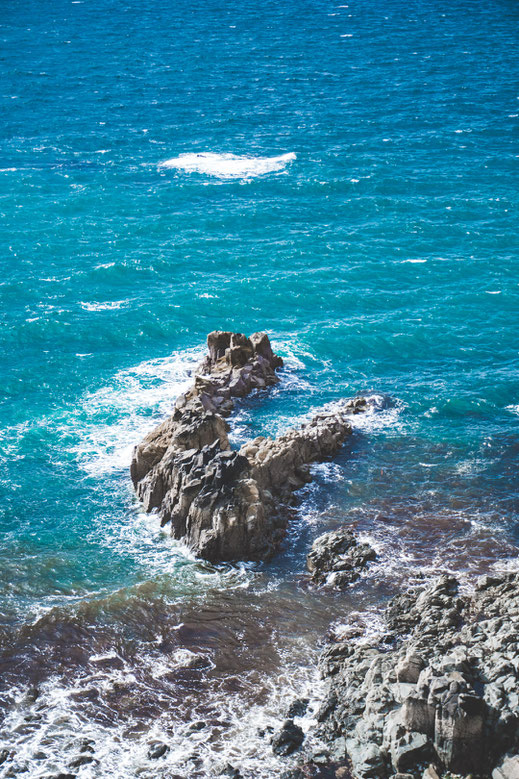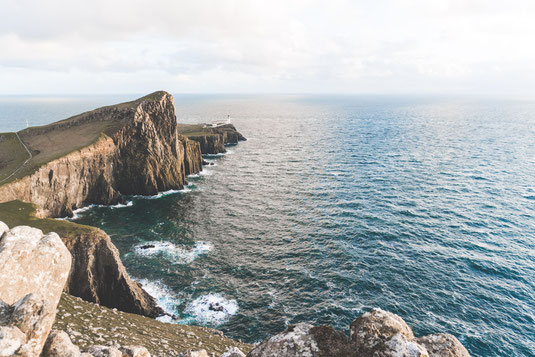 We to the West side of the Isle to get greated with the most people we've seen throughout this trip together.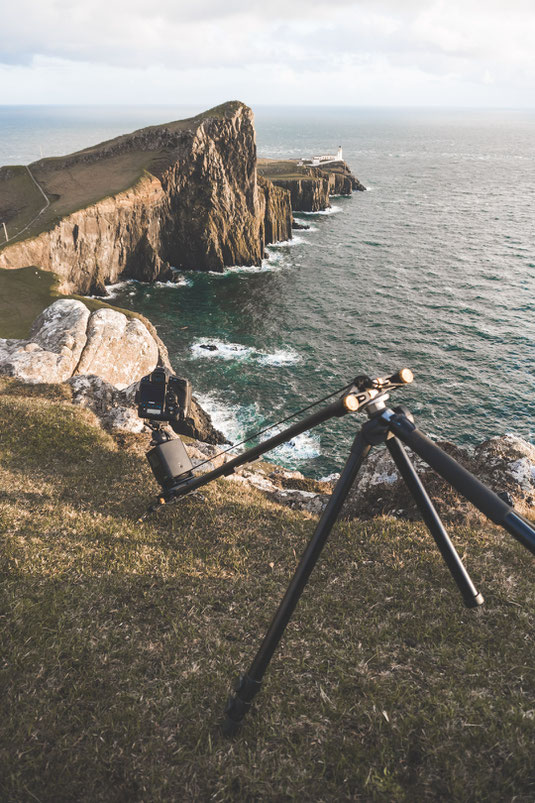 Nah, this was the most sketchy spot definitly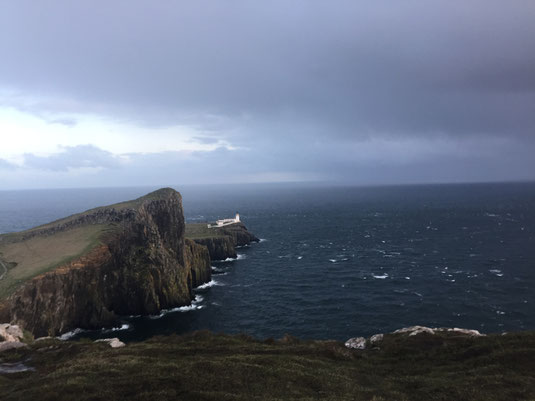 The storm rolled in and all the other photographers ran but no one was making a timelapse as I was so I was confronted with a hailstorm straight on my head. After the storm passed over Xavier and I managed to find a way to pitch the tent.