Today we set off for a day on anker in "Hollands Diep"
Our day started early this morning, a healthy breakfast from the left over lasange of last night. We immediatly set sail because it promised to be an exhausting day.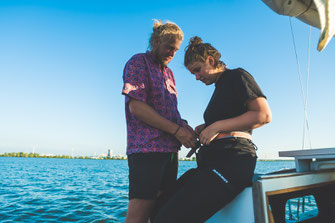 We needed to fix the furling jib and to do so we sacrificed Jasmijn to hoist into the mast and once you are up there you could also fix the windvane aswel right?
So hop in the harness, nice figure 8 knot and of we go.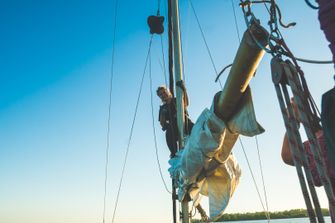 After we finished everything we needed to do we could kick off the fun part of the day; grocery shopping. For the boat but aswel for the BBQ this night. This was our first time anchoring so we were a bit hesitant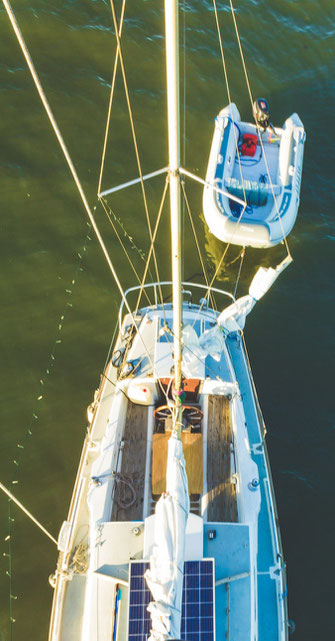 Once we found a nice spot we dropped our anchor our depth sounder didn't seem as accurate as we thought and we got stuck on ground (which is mud everwhere in the Netherlands so just reverse out of it)
We pulled up anchor, dropped it 100m further away and we were all set.
And so the best part could begin, enjoy sunset with friends and some barbecue